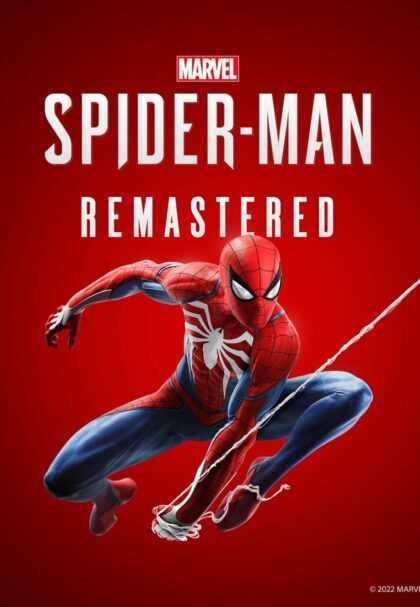 ₹

699.00
Developed by Insomniac Games in collaboration with Marvel, and optimized for PC by Nixxes Software, Marvel's Spider-Man Remastered on PC introduces an experienced Peter Parker who's fighting big crime and iconic villains in Marvel's New York. At the same time, he's struggling to balance his chaotic personal life and career while the fate of Marvel's New York rests upon his shoulders.
₹

599.00
Welcome to Yara, a tropical paradise frozen in time. As the dictator of Yara, Antón Castillo is intent on restoring his nation back to its former glory by any means, with his son, Diego, following in his bloody footsteps. Their oppressive rule has ignited a revolution.
As a man or woman stranded naked, freezing and starving on the shores of a mysterious island called ARK, you must hunt, harvest resources, craft items, grow crops, research technologies, and build shelters to withstand the elements. Use your cunning and resources to kill or tame & breed the leviathan dinosaurs and other primeval creatures roaming the land, and team up with or prey on hundreds of other players to survive, dominate… and escape!
Grand Theft Auto V returns to the familiar city of Los Santos, but with all-new lead characters. Building on the gameplay of Grand Theft Auto: Episodes of Liberty City, GTA V offers up multiple playable characters, with three new protagonists to guide around the Lost Santos streets.
₹

399.00
Death Awaits. Agent 47 returns in HITMAN 3, the dramatic conclusion to the World of Assassination trilogy.
MudRunner is the ultimate off-road experience putting the players in the driver seat and dares them to take charge of incredible all-terrain vehicles, venturing across extreme Siberian landscapes with only a map and compass as guides!
Cyberpunk 2077 is an adventure role-playing game set in the metropolis of night city, where power, luxury and body modifications are valued above all else. You play as V, a mercenary in search of a device that allows you to gain immortality. You can change cyberanarchy, skills and play style of your character, exploring an open world, where your actions affect the plot and everything that surrounds you.
₹

599.00
Ubisoft presents the Assassin's Creed set in the 9th century England where we meet Vikings! That's right, the RPG title revolves around Vikings, so we will see deadly clashes between the brave Norse warriors stand against the cunning Saxons. Buy Assassin's Creed Valhalla and prepare for a ruthless war between the folk of the continent and your army of brave Norse warriors as you assume the role of the Viking leader!
FREEDOM HAS A PRICE
Detroit 2038. Technology has evolved to a point where human like androids are everywhere. They speak, move and behave like human beings, but they are only machines serving humans.
Play three distinct androids and see a world at the brink of chaos – perhaps our future – through their eyes. Your very decisions will dramatically alter how the game's intense, branching narrative plays out.
You will face moral dilemmas and decide who lives or dies. With thousands of choices and dozens of possible endings, how will you affect the future of Detroit and humanity's destiny?
The Outer Worlds is a new single-player, sci-fi role-playing game with a first-person perspective, on which Obsidian Entertainment and Private Division are working.
In The Outer Worlds, you wake up after hibernating on a ship of settlers that disappeared on the way to Alcyone, the farthest earthly colony on the edge of the galaxy. You find yourself in the center of a large-scale conspiracy that threatens the existence of the entire colony. The character you created will be able to influence the course of this story by exploring the depths of space and meeting numerous groups that are fighting for power. In the corporate colony equation system, a new unpredictable variable arises – it´s you.
₹

399.00
A unique psychological action thriller delivered by A-list Hollywood performances of Ellen PAGE, Willem DAFOE, Beyond: Two Souls™ takes you on a thrilling journey across the globe as you play out the remarkable life of Jodie Holmes.